Painting the college green, West Campus hosts Sustainability Day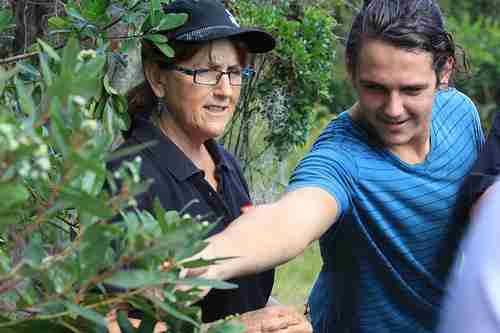 WEST CAMPUS — Tea Tran, president of the Eco Club,  was one of many representatives available to discuss different aspects of environmental awareness at Campus Sustainability Day last Thursday. The event was held on the Student Services Building (SSB) plaza and lasted from 11 a.m. until 1 p.m.
"We're trying to get everyone involved and aware of all the different efforts that we have going on here on campus," said Tea Tran. "I'm just so glad that there are so many people that are interested in helping with the environment."
Tables were set up around the plaza, where representatives from each group were available to discuss their efforts in living a more sustainable lifestyle.
Milly Popa was one of the members available at the Model United Nations table to discuss their participation in Sustainability Day. "What we're doing today is collecting usable and non-usable electronics, such as cell phones," said Popa. "We'll donate them to the Osceola and Orange County Sheriff's Offices."
Those cell phones, once donated, would be cleaned out and repurposed, then given to senior citizens to use for emergency calls.
Members of the Culinary Arts Students Association (CASA) were giving out vegan dishes that they had prepared for the students passing by.
"We made spring rolls, couscous and chips with freshly made salsa," said Rachel Pruett, one of the members of CASA. The spring rolls, which were prepared the night before, ran out in the first hour due to the high volume of people waiting. "I think people like it," said Pruett. "I've had a couple people pass by and give a thumbs up."
Other tables that were set up included Phi Theta Kappa, which was discussing the changes in food spanning several generations and its effects over time and a poster board for a skillshop entitled "Eating Lower on the Food Chain," led by Jeff Danser of Valencia's OIT staff, and the Gay-Straight Alliance, which allowed students to track their carbon footprint. Wellness Ambassadors even encouraged those passing by to stop by their table and create pillows from old shirts.
The event successfully showed the different steps that one could take in reducing waste and creating a more sustainable lifestyle. For more information on how to live a more environmentally conscious life or what steps Valencia is taking in minimizing its carbon footprint, contact the Director of Sustainability Deborah Green at [email protected].