Knights win first conference game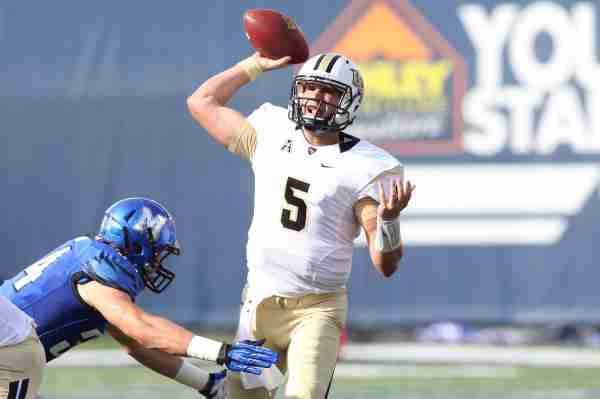 The University of Central Florida Knights (4-1) opened up AAC play on Saturday evening, topping the Memphis Tigers (1-3) to a score of 24-17 at the Liberty Bowl Memorial Stadium.
After fighting to take the lead in all three quarters, the Knights broke the deadlock in the fourth quarter, scoring twice in the final 9:00 of the game.
The Knights' offense started off the first half with 95 yards, finishing with 270 total yards.
Despite their first loss last week to SEC side South Carolina Gamecocks, UCF was able to rebound as the rejuvenated Knights were able use a stronger offense for the win.
The victory solidified a winning streak over Memphis, which is now nine games total that the Knights have won over the Tigers.
UCF will have a week off before their next game, which is a road contest against the highly ranked Louisville Cardinals on Friday, Oct. 18, at Papa John's Cardinal Stadium. The game will be televised on ESPN with kickoff scheduled for 8:00 p.m.