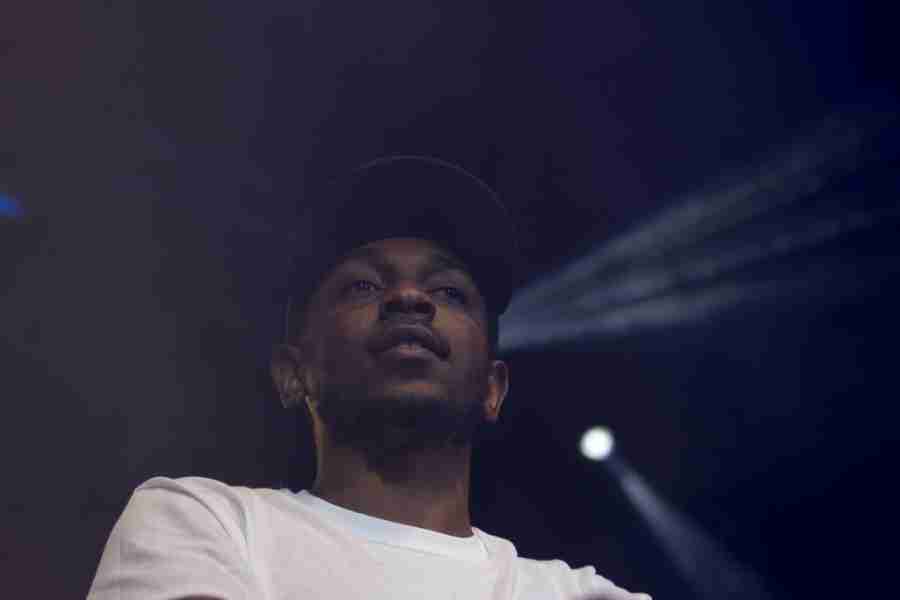 Ty Wright / Valencia Voice
Orlando is set to host a vast amount of live shows this month, however there are some artist set to perform right up the highway who will not be making stops in the area. Here are our list of concerts in the Florida area worth traveling out of Orlando to check out for the month of June.
Prices may not reflect ticketing service charges. For full reviews of recent concerts: valenciavoice.com/tag/live-music.
Katy Perry (June 30) In 2008 the singer kissed a girl and her life has not been the same since, becoming the only female artist to have five No. 1 singles from one album on the Hot 100 chart. The international star is out touring in support of her album "PRISM," which debuted at the top of Billboard 200. The album hosted singles "Roar" — which sold 557,000 digital copies, earning Perry the highest first-week sales numbers of 2013 and also her biggest digital song sales week ever; and "Dark Horse," featuring rapper Juicy J, which became her 13th top ten hit on Billboard 100. For each ticket sold for the North American leg of the tour, she will donate $1 to be donated to UNICEF. With Capital Cities. At 7 p.m., Tampa Bay Times Forum, 401 Channelside Dr, Tampa, 813-301-6500, www.tampabaytimesforum.com; $26.25 to $125.50
Beyoncé and Jay Z (June 25) When it comes to power couples the "03 Bonnie and Clyde" are on the forefront. The royal family topped the 2014 Billboard Power List, which includes music industry executives, managers and more. The two forced #newrules on to the music industry in 2013; Jay Z sold the first million copies of his "Magna Carta Holy Grail" album to phone provider Samaung for them to exclusive release to their users three-days prior to its official release, while Beyoncé released her fifth solo album under a cloak of secrecy to gargantuan sales on iTunes before a physical copy even hit retailers. Since Queen Bey's 2003 debut solo album, "Dangerously in Love," her and the hubby have collaborated on multiple occasions on both of their albums. If lucky, then maybe even their child Blue Ivy will grace the "On the Run" tour. At 8 p.m., Sun Life Stadium, 2269 Northwest 199th Street, Miami Gardens, 305-943-8000, www.sunlifestadium.com; $35.50 to $275
Future (June 12) When it comes to radio hits, the "Move That Dope" rapper has not disappointed since his coming into the game. The Atlanta rapper is off to an eventful year; on top of releasing his sophomore album "Honest," he and his wife, R&B singer Ciara, gave birth to their son. Future mixes his showmanship with slick wordplay, over melodic tunes, creating a new age of hip-hop blending melodic tunes over street raps. With Kendrick Lamar, Trey Songz, Yo Gotti, Rico Love, Mr. Vegas, Ace Hood and DJ Khaled. At 8 p.m., BB&T Center, 1 Panther Parkway, Sunrise, 954-835-7000, www.thebbtcenter.com; $25.25 to 120.75
Rick Ross (June 20) The biggest boss of them all is returning home, so who knows what surprises will present themselves. The Carol City rapper is not letting a few lawsuits slow down his grind. His latest album, "Mastermind," debuted at number one on the Billboard 200 chart, with first-week sales of 179,000 copies in the United States. Whether he is pushing his own artist — Maybach Music Group, which features artist Meek Mill, French Montana and Wale — buying a new Wingstop franchise, or getting his face tattooed, Rick Ross is still finding time to live a healthier lifestyle and lose weight. With Jhene Aiko, Vers' and P La Cangri. At 8:30 p.m., BankUnited Center, 1245 Dauer Drive, Coral Gables, 305-284-8686, www.bankunitedcenter.com; $59 to $154
Little Dragon (June 11) The Swedish-Japanese synthpop group has come to the intersection where indie and mainstream collide collide. Sort of like Mackelmore, but a lot less mainstream and douchey. The group released their fourth studio album, "Nabuma Rubberband," in early May, and is the group's follow-up project to their universally acclaimed 2011 release "Ritual Union." In an interview with Rolling Stone, lead singer, Yukimi Eleanora Nagano, explained the group's new album is inspired by "Janet Jackson slow jams Yukimi used to listen to wandering around Gothenburg during the unrelenting winter," which focuses less on the trance like qualities of its textures and electronic experimentation. At 9 p.m.,The Orpheum, 1915 East 7th Avenue, Tampa, 813-248-9500, www.theorpheum.com; $20
Lil Boosie (June 20) If you missed the Baton Rouge, Louisiana rapper after the Central Florida Fairgrounds, no worries, this time he comes back to Central Florida bigger and better. Since his release from serving more than five-years incarcerated, Lil Boosie has become the go to artist when it comes to features — working with T-Pain, 2 Chainz, and Florida's own Plies. Boosie upcoming set of live shows is to promote the first of the two albums he will be releasing in 2014, with the first one being "Touchdown 2 Cause Hell," due out July 15. With Yo Gotti and August Alsina. At 8 p.m., Tampa Bay Times Forum, 401 Channelside Dr, Tampa, 813-301-6500, www.tampabaytimesforum.com; $55 to $200
Goo Goo Dolls (June 20) Downtime is not a thing the Buffalo, New York-based band is accustom to. After spending last summer touring with Matchbox Twenty, the band followed up with a headlining tour to support their 10th studio album, "Magnetic," which ran through both the fall and winter. The band is heading back on the road this summer and this time they are bringing their acoustic instruments with them. The Goo Goo Dolls have released 10 albums and have sold more than 10 million albums worldwide, and their hit single "Iris" topped the Billboard's list of the best pop songs from 1992-2012. With Daughtry and Plain White T's. At 6:45 p.m., MIDFLORIDA Credit Union Amphitheatre, 4802 US Highway 301 North, Tampa, 813-740-2446, www.googoodolls.com $25 to $55