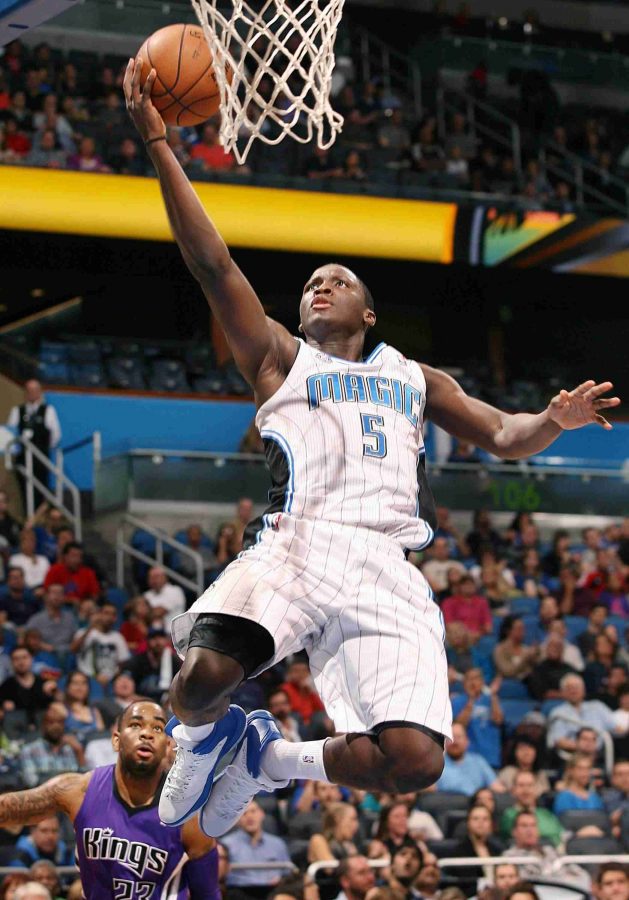 Stephen M. Dowell / Orlando Sentinel / MCT
The Orlando Magic's late game comeback attempt came up short as they lost 98-93 to the Toronto Raptors on Sunday night in front of an announced crowd of 16,018.
Nikola Vucevic led the way for the Magic with 22 points and 10 rebounds; who trailed by as much as 21 points at one point.
After starting the game off shooting 61% from the field, the Magic followed up by shooting 28% in the second quarter, which enabled the Raptors to jump out to a 57-38 lead at halftime.
Jameer Nelson helped start the Magic's comeback attempt in the third quarter by scoring 12 of his 16 points in the period. The Magic's defense helped the team's cause by holding the Raptors to 36% shooting in the third quarter.
"I think what we can look at is the totality of the game and the fact that we allowed a 16-point quarter in the third quarter; so defensively we stepped up," said Magic head coach Jacque Vaughn.
"I think overall Jameer's success was coupled with us being able to defend the basketball. You get a chance to get out in transition and we got a couple of layups at the rim but it was all because we took it up a notch defensively."
One area of the game that allowed the Raptors to maintain the lead for most of the night happened at the free throw line. The Raptors shot 27 total free throws versus the Magic's 14 free throws. Raptors guard DeMar DeRozan had more free throw attempts than the entire Magic did with 16 free throws.
Magic point guard Victor Oladipo took over the charge in the fourth quarter by scoring 12 of his 16 points to help the Magic tie the game up at 76-76.
Trailing by eight with a minute remaining, Oladipo made a reverse layup to cut the lead to six and Arron Afflalo hit a three-point shot to bring it to just a three-point game.
The Magic were able to hold the score on the Raptors' next possession and had a chance to tie the game with 8.9 seconds left. On the following inbounds pass, the Magic were called for a five-second violation when Maurice Harkless couldn't find an open player to pass to.
Harkless said after the game he tried to call a timeout, but the referee didn't hear his call.
"I guess he just didn't acknowledge me," said Harkless.
"He said he didn't hear me but I called timeout a couple of times. I guess I didn't call it in time."
The Magic return to action on Wednesday night when they face the Cleveland Cavaliers at the Amway Center.