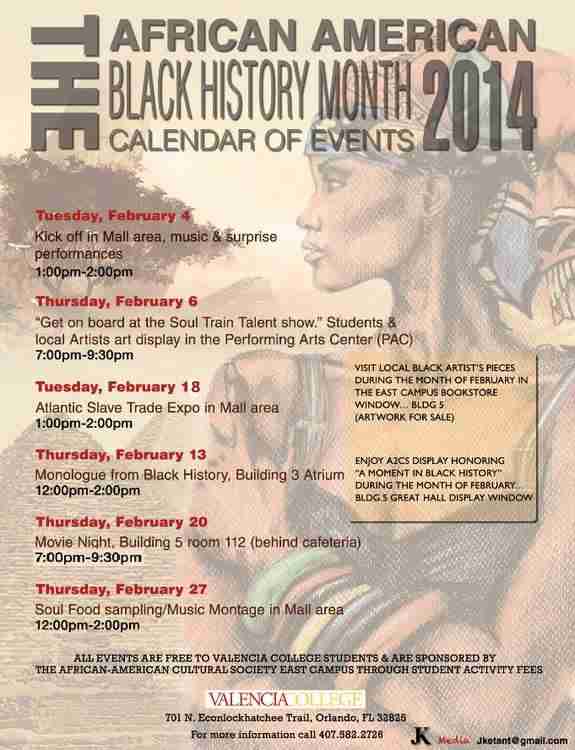 The African American Cultural Society will be hosting an abundance of events this month to help promote Black History Month. All event will be held on the East Campus.
Schedule is as following:
Black History Month Kick Off
Tuesday, Feb. 4 from 1 — 3 p.m.
Soul Train Talent Show
Thursday, Feb. 6 from 7 — 9:30 p.m.
Monologue from Black History
Thursday, Feb. 13 from noon — 2 p.m.
Atlantic Slave Trade Expo
Tuesday, Feb. 18 from noon — 2 p.m.
Black History Movie Night
Thursday, Feb. 20 at 7 p.m.
Soul Food Sampling
Thursday, Feb. 27 from noon — 2 p.m.
For more information and poster click here.